About Us
DYAGNOSIS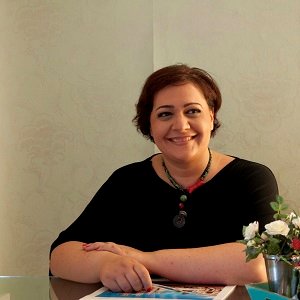 Curriculum Vitae of Dr. Xystrou Maria
I began my first revolution in adolescence, choosing Sociology, instead of all the socially recognised natural, economic, educational etc. sciences. My studies helped me to realise the essence of science and its value in forming those qualities, which are to a greater extent, characteristics of modern man.

The Sociology of Education is the main field of my research interest, because I manage to discover my fundamental scientific principles as 1 the education that you receive from education is the real and meaningful revolution, and 2 the way of education i.e. the content of education and not the structure or organisation of the education system is the one that changes your quality of life. From the beginning of your life.

I support the right to education as a human right. I defend that, and neither any social phenomenon, nor the economic crisis, can become an attack against it. Thus, I created, in electronic form, my own scientific tool of prognosis-diagnosis for Learning Difficulties, which is clinically reliable and has an accuracy of 97.6%, so that everyone can have access to education regardless of the economic-social-educational environment. Only in this way, their abilities are recognised and exploited. The Pharmacy "Mochintra" supports and enhances my work, providing my method in countries where extreme poverty and social exclusion constitute a violation of human dignity, particularly for the access to education!

I am a graduate of the University of Crete, in Social Sciences of the Department of Sociology (1997).

In 2004, I received my PhD from Brunel University, London in Sociology of Education and Psychology with specialisation in Social Behaviour of Children with Dyslexia and Learning Difficulties. My innovation in the prognosis of learning difficulties was recognised by the Greek State in 2005.

In 2016 I created with a group of scientists the site www.e-dyagnosis.com

I worked as a Scientific Partner at the "Dyslexia and Ofthalmokinisis Lab" at the University of Macedonia and in the "Dyslexia and Intelligence Centre".

I worked with the Ministry of Macedonia-Thrace and the Macedonian Labor Institute for the operation of the helpline "Social Solidarity Network 1037".

I was trained in the "Spastics Society of Northern Greece (SSNG)" and attended sign language classes for people with hearing problems and mental retardation. The Prefecture of Thessaloniki awarded me with an honorary plaque for the help I offered in the "Creative Employment of Children".

Until today, I participate as a president and lecturer in meetings, conferences and seminars on issues of Sociology of Education, Special Needs Education and Child Psychology and Sociology.

I work in the Hellenic Court of Audit and I am head of the Department of the Commissioner's Office of Ministry of Interior of Macedonia -Thrace.

I am a member of the Hellenic Sociological Society in the region of Thessaloniki.

I have been involved in charity, offering my services to the global AHEPA family.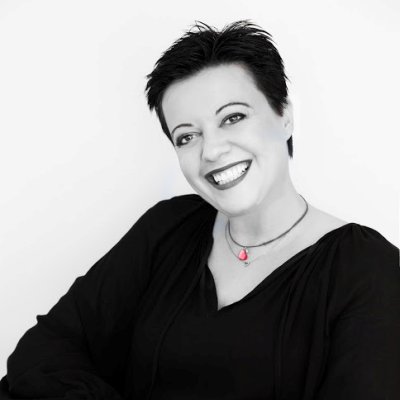 Curriculum Vitae of Frida Xystrou, Msc. MBA.
I studied psychology, but very soon I realized that it is not enough in itself. We need to find a way to change the way we see and not what we see.

And I went to Counseling Psychotherapy, where I stayed like a pro, because I think that the mold of theory is not therapeutic enough. So I call myself Counseling Psychotherapist rather than a psychologist although the first and basic studies are in psychology. I continued studying Group Psychotherapy. Interaction within the group is an incredible tool of healing.

Still, as Aristotle said, we are all in groups "social beings". I preferred to work with pathologies and difficult structures, such as Psychiatric Hospital, prisoners, KAPI and gypsies. It's easier to see what transport means and never use it if you're not sure.
We've helped dozens of kids and adults with ADHD
Call us today
2313 031 837